By Mark Falco on Feb 14, 2020 10:43:56 AM
Yes, you read that right — the Nintendo Playstation. A long lost mythical console which has been the subject of video game lore for decades.

Unveiled in 1991, at the Consumer Electronics Show, the Nintendo PlayStation was long thought to be a myth. This is the very first time that one of the prototypes has been offered at a public auction.

At the same event that it introduced to the world, Nintendo backed out of the deal with Sony. All 200 units were supposed to be destroyed, but this is thought to be the sole survivor.

Sony would go on to release their own system in 1994, selling just over 100 million units. It's successor, the PlayStation 2, would rack up 150 million in sales and an eye-watering 1.5 billion software sales.

It is still the highest selling games console of all time.

The landscape of the video game industry could have been very different had the Nintendo PlayStation hit the shelves.

Discovered in 2015 at an estate sale, the buyer has now decided to offer it for auction.

Bidding on the Nintendo Playstation is currently at around £240,000 ($310,000) at Heritage Auctions in Dallas, Texas.

There are still three weeks left on the sale, so who knows where the final price will end up. There will undoubtedly be many collectors and video game enthusiasts dying to get their hands on a piece of history.

The auctioneers have said that the console is still working and have revealed that they have even played a few games of Mortal Combat to "test" it.

Lucky for some.

It has not only a slot for Super Famicom and Super Nintendo games, but a CD-ROM drive that was meant to play disc-based media and presumably video games as well.

The controller is intriguing. It has the same design of a Super Nintendo controller with Super Famicom colours. The branding is what sets it apart, with "Sony PlayStation" is boldly emblazoned on the front of the controller, though "Nintendo" is raised in plastic on the back.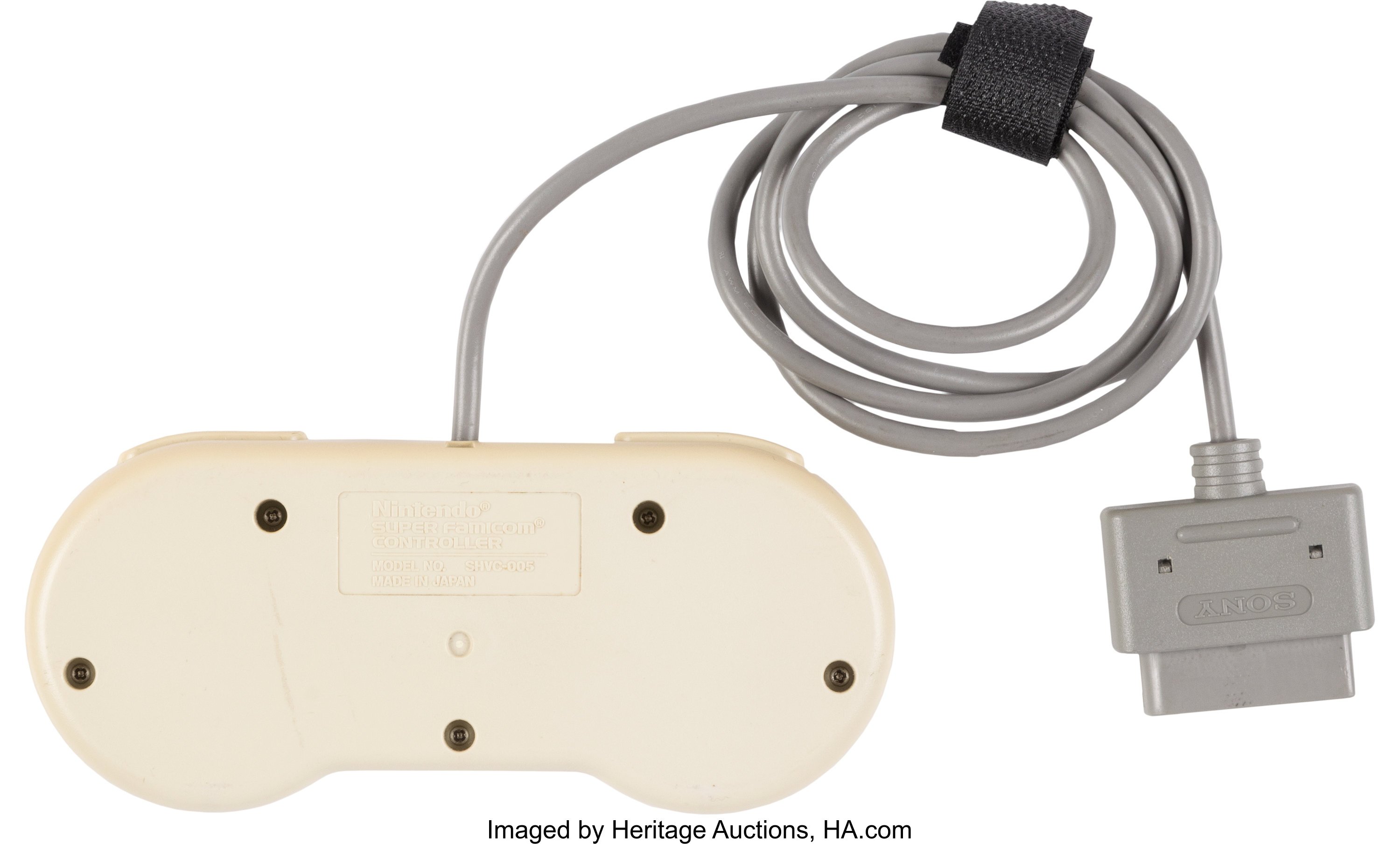 It was once owned by Olaf Olafsson, the first president of Sony Computer Entertainment, which was the company's video game division.

He brought the console with him when he joined Advanta Corporation, but then forgot to take it when he left for Time Warner in 1999, and the box was sold when Advanta later filed for bankruptcy.

As the story goes, the Nintendo PlayStation prototype was grouped together with some miscellaneous items and sold in a group lot. It's contents weren't immediately clear. A lovely Easter egg for the winning bidder, indeed!

Arguably one of the most notorious, mysterious, and controversial artefacts of the video game industry. The Nintendo Playstation will continue to be admired and appreciated by video game enthusiasts from all over.

Watch this space, when I started writing this, bidding was at $31,000, and now it's sitting at ten times that. Some bidders are very interested.